News
Maju Holdings obtains approval for new KTM train station at Maju KL
This article was published in TheEdgeProperty.com.my on 17th March 2017.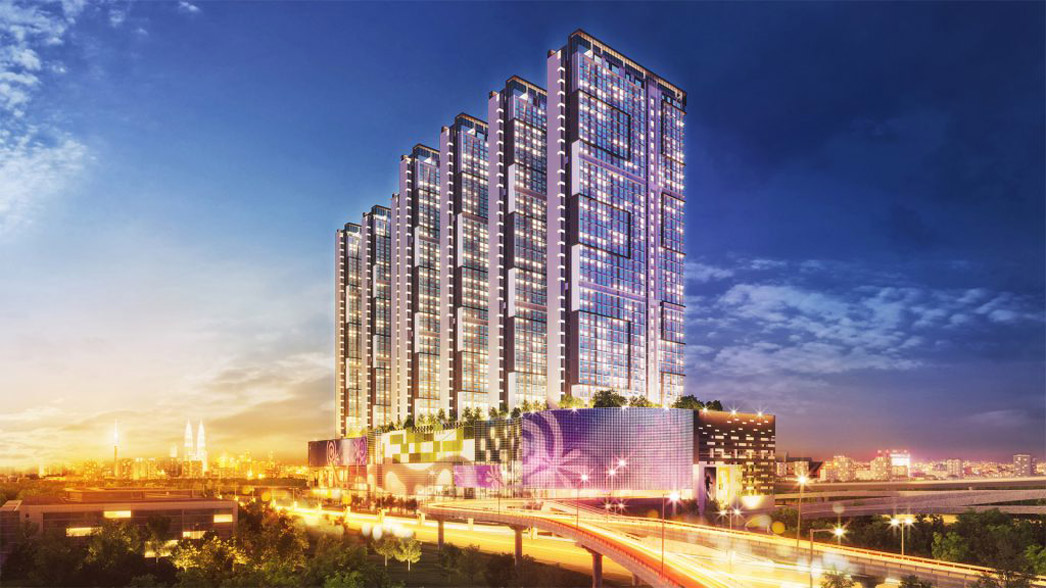 PETALING JAYA (March 17): Maju Holdings Sdn Bhd has obtained the green light from the relevant authorities to build a KTM train station which will be connected to its shopping mall at the Maju Kuala Lumpur development in Sungai Besi, KL.
"We just got our approval on March 14. We will be building the station at our own cost," Group managing director Mohd Faiq Abu Sahid told TheEdgeProperty.com.
Once completed, the KTM station will be located between the Serdang and Bandar Tasik Selatan KTM stations.
Located on a 14-acre leasehold site, Maju KL is a mixed development by ASM Development (KL) Sdn Bhd, a subsidiary of Maju Asset Sdn Bhd, which in turn is a wholly-owned subsidiary of Maju Holdings, and has a gross development value (GDV) of RM4.5 billion. It comprises a nine-storey shopping mall and seven 29-storey residential sky towers which will house a total of 4,200 loft apartment units. The entire development is scheduled for completion by end-2021.
The KTM train station with linkage to the mall will be a major selling point. The transit-oriented development will also be linked to the upcoming Sungai Besi MRT (mass rapid transit) station on the Sungai Buloh-Serdang-Putrajaya MRT Line.
Faiq said that the company will start building the KTM station when the shopping mall is completed, and the station will be completed together with the entire development.
"Currently, we are still doing the substructure works, so once the retail podium is up, then we will start building the station, which will be connected to the third floor of the podium with a link bridge," he added.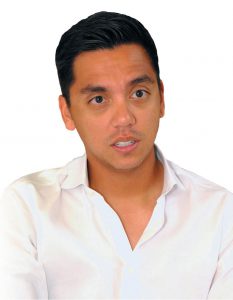 As a successor to his father, Maju Holdings' founder and group executive chairman Tan Sri Abu Sahid Mohamed, Faiq wants to inject new and creative ideas into the company. He had joined the family business as a director after graduating from Curtin University, Australia with a Bachelor of Commerce in International Business. He was appointed group managing director in March last year.
In a bold move to attract homebuyers for its projects in a tight lending environment, the 30-year-old has come up with the "Own It Now" home ownership programme.
Under the scheme, buyers can immediately sign the Sale and Purchase Agreement (SPA) and become the owner of a fully furnished loft apartment unit at Maju KL for RM2,000 and apply for a loan later.
The 10% down payment is to be paid on a monthly basis spread over 42 months and is interest free — buyers only need to apply for a home loan three years from the date of the SPA.
"The scheme is able to help our target market — the millennials and young buyers. This is a comprehensive scheme that helps them own a home," said Faiq.
The scheme was introduced in conjunction with the launch of Sky Five tower at the Maju KL development. Sky Five consists of 618 loft apartment units. It has been 30% to 40% sold since it was launched on March 2, he noted.
Each 882 sq ft loft apartment unit comes with three bedrooms and two bathrooms. Selling prices range from RM590,000 to RM617,000.
"We are targeting a take-up rate of 90% to 95% for Sky Five in the next two months, then we will move on to the other five remaining towers, Sky Seven, Four, Three, Two and One," he said, adding that the "Own It Now" scheme will be offered to buyers of the other towers as well. Meanwhile, Sky Six, which was launched in March last year, is about 90% sold to date.
Looking ahead, Faiq said Maju Holdings has 15 acres of land in Salak South, KL. The initial proposal is to build 6,000 residential units on top of an international school. There will also be some office components. "Everything is still in the preliminary planning stage," he added. The company also has 1,000 acres of land in Ulu Tiram, Johor Bahru, but its focus is on Maju KL for now.