Useful Info
3 reasons to invest in Sungai Besi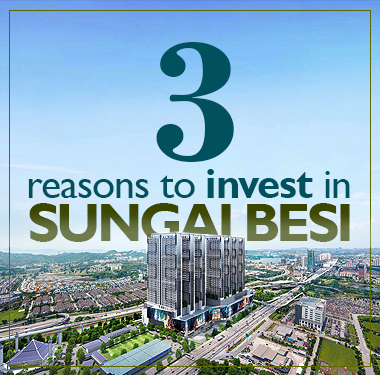 Sungai Besi, a small township at the edge of Kuala Lumpur city centre, used to be a tin mining town with one of the largest man-made holes in the world, covering 12 acres at surface level and 2.5 acres at the working level 80 feet below. Since then, the town has grown rapidly with commercial and residential areas. However, it still remains a stark contrast to the sprawling urbanisation surrounding it.
Unlike its neighbouring towns, Sungai Besi still retains an overall rustic appearance from the 1930s with most of its original structures from the British era still standing and in good conditions. The town is mostly occupied by an old rundown airport – the Sungai Besi airport, old industrial factories along Jalan Chan Sow Lin and residential suburbs.
It is perhaps this lack of progress in the area which placed Sungai Besi in the back radar of many investors when it came to property investment. But not anymore. With various latest developments and future mega projects in the pipeline, Sungai Besi is now poised to be the next treasure trove for property investment in KL. Here are 3 reasons why.
---
1. Great connectivity and accessibility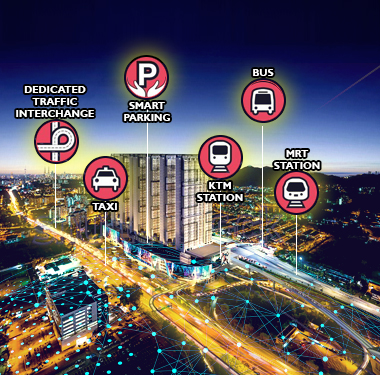 Located in the south of Kuala Lumpur, Sungai Besi enjoys great accessibility via various road networks. It is connected to the Kuala Lumpur city centre via Jalan Sungai Besi, E38 SMART Highway and E9 Sungai Besi Highway, also known as Besraya, which runs through Universiti Putra Malaysia (UPM) in Serdang to the MRR2 interchange near Pandan Jaya.
Sungai Besi is also connected to the E2 North-South Expressway Southern Route which conveniently links you to the southern states of Negeri Sembilan, Malacca and Johor before taking you to the Causeway and Second Link to Singapore.
When it comes to public transportation, the area is conveniently served by the Sungai Besi LRT station on the Sri Petaling Line. Now, thanks to Maju Group, there'll even be a KTM station in the area. As at March 2017, Maju Group has already received approval for the building of the station which is part of their initiative to provide convenience to the residents of Maju Kuala Lumpur, their upcoming loft apartment project in Sungai Besi.
The KTM station would be connected to the shopping mall at their new development. Once completed, it will be located between the Serdang and Bandar Tasik Selatan KTM stations. Being a transit-oriented development, there will also be a link bridge connecting the development to the upcoming Sungai Besi MRT station on the Sungai Buloh-Serdang-Putrajaya MRT Line, providing even more convenience to Maju Kuala Lumpur residents.
And located just within 5km radius from Maju Kuala Lumpur is Terminal Bersepadu Selatan (TBS), making it easy for residents to travel outstation via public transport too. Infrastructure developments such as these not only improve mobility for commuters but also prove beneficial for property owners as property prices tend to increase when they are closer to effective means of transportation or connectivity.
According to Datuk Ng Seing Liong, past president of Real Estate and Housing Developers' Association Malaysia (Rehda), as cited in iMoney.my, we can expect roughly a 5% to 10% increase in the value of properties with the MRT line in operation. "Capital appreciation is expected to be the highest for properties within a 500-metre radius of stations", says an article in iProperty.com.my
2. An established township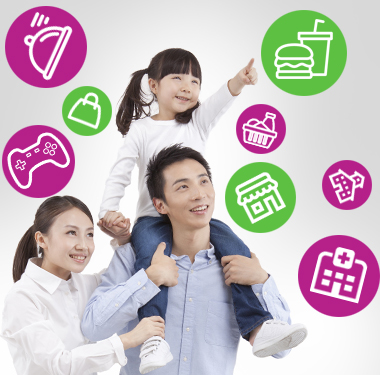 As one of Kuala Lumpur's oldest township development with a rich history dating back to more than eight decades, Sungai Besi is surrounded by various matured townships such as Salak Selatan, Kuchai Lama, Desa Petaling, Sri Petaling, Overseas Union Garden (OUG), Bukit Jalil and Cheras. Being an established area, there are many schools available, both public and private alike, including vernacular schools.
There are also well-known medical institutes such as the National University of Malaysia Hospital (HUKM) in Bandar Tun Razak and the Columbia Asia Hospital in Cheras. Another notable name in the area is the Selangor Turf Club (STC), a major horse racing course in Klang Valley.
For grocery shopping, one can go to the many retail outlets located nearby such as Aeon Big Sri Petaling, Giant Supermarket Desa Petaling, NSK Trade City Kuchai Lama, Giant Superstore Taman Connaught and more.
For leisure shopping and entertainment, there are various shopping malls nearby, including Cheras Leisure Mall, Ikon Connaught, Sunway Velocity, and Mytown Shopping Centre, which is adjacent to the new Ikea Cheras. You can even choose to go to cineplexes such as MBO Desa Petaling if your sole purpose is to watch movies.
Even The Mines and Bukit Jalil City are not too far away – within a 5km radius from Sungai Besi. For outdoor recreational activities, the Bukit Jalil Recreational Park would be a good place to go to.
3. Bandar Malaysia – the next big thing is on its way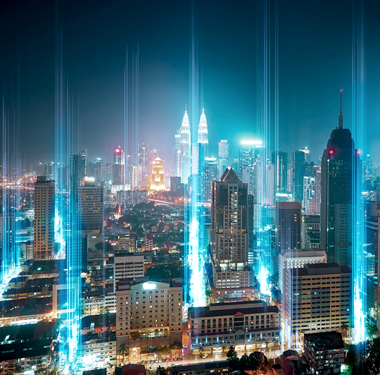 A greater part of Sungai Besi is to be transformed into the future mega development project, Bandar Malaysia. Currently occupied by the Sungai Besi Airport, this 196-hectar land is about to experience a major surge in value once the development materialises by 2022.
With an estimated gross development value (GDV) of RM150 billion, the much-anticipated development will comprise 27,000 quality and affordable homes and commercial districts to support new start-ups as well as small and medium enterprises (SMEs). According to the plan, there will also be subterranean shopping malls, a financial hub and indoor theme parks.
With all these major plans in the pipeline, Sg Besi is bound to see vast improvements in terms of accessibility and infrastructure, as well as more economic activities. Plus, just 3km away from the Bandar Malaysia site is yet another high-profile project, Tun Razak Exchange (TRX).
Sungai Besi, being in close proximity to both these projects, would have a high potential of becoming a future central business district in Kuala Lumpur. This means a boost in property prices in future due to high demands from those working in the area. With this in mind, now is definitely a great time to invest in Sungai Besi as there is plenty of room for capital appreciation especially once Bandar Malaysia comes up.
According to the Edge Property Online, properties in the area enjoyed favourable capital appreciation with a growth of 16.49% in the median transacted price psf from 2015 – 2017.