Useful Info
3 ways the world is changing the property market
Technology and advancements in various aspects are changing the way we shop, eat and travel. It is changing real estate too. Let's take a look at three aspects that are changing the way we live and work.
---
1. Big data
The property industry has traditionally been based on the good old-fashioned network of real estate agents, which are essentially dependent on timing, detecting trends and sometimes, based on luck.
Publications and platform providers such as iProperty.com and The Edge Property have embarked on providing analysis and reviews based on transaction data, which is of great help in gauging an area's recent property values. Purchasers and sellers will be better able to make informed decisions on a property's potential value.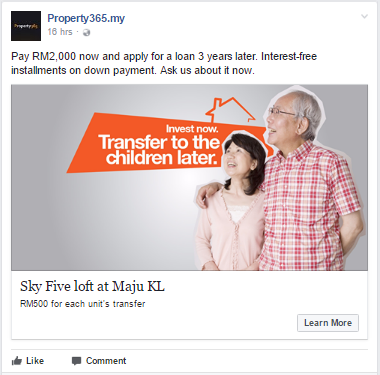 The Internet is a good place to start but property is very much a tangible product where viewing is part and parcel of the purchase journey. Real estate professionals do question whether big data algorithms can replace the human side of property sales. Most purchasers and sellers would still need to work directly with an expert who is working in their best interest to provide more insights on the community and latest updates in the area.
Placing ads in Facebook has also become an extension of existing lead generation activities and a quick look at Facebook would reveal that many property developers and real estate professionals are tapping into this avenue to grow their network and client database.
Big data provides us with insights on visitors' online behavior and the types of property they are looking. We then adjust the paid and organic efforts based on this data almost daily.
Being real estate-savvy is not just about having information in-hand. It is also about translating information into useful insights for everyone – purchasers, renters and sellers.
2. E-commerce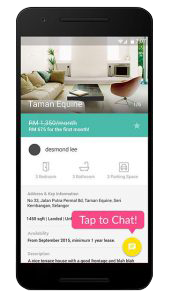 Challenging the status quo is a slippery slope but it is one that warrants attention. Consumers are now able to compare and seek the lowest prices without leaving their home. They also look for online comments, forums and review sites to assist in forming an opinion about a product. Oh, and if there is any dissatisfaction, they will be quick to share it in social media and online forums.
There are some purchasers and sellers who opt to remove the "middle-man" or real estate agent from the scenario and deal directly or manage all enquiries themselves. There are an increasing number of online platform providers who enable this such as Speedrent.
Real-time booking is also now available for developers' sales personnel and their appointed agents to reserve units and manage unit inventory. This allows sales personnel to close sales anywhere and anytime, without having to worry about double booking. An e-sales platform provider and project marketer, Property365, enables developers and real estate negotiators to sell faster, better and smarter. The platform also allows developers to reach and leverage on thousands of agents nationwide in the Property365 Agent e-Marketplace.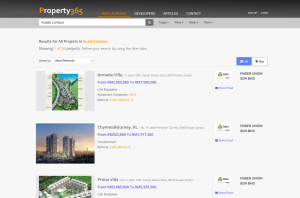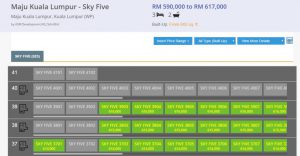 3. e-Communities
Companies that connect communities of users such as Airbnb, Uber and Grab play a significant role in changing the way we live and also invest in properties. Location is even more relevant now than ever. If you are purchasing properties for the purpose of listing it in Airbnb, then properties that are close to entertainment spots, malls, public transport and tourist hotspots would be first pick.
A well-planned integrated development such as Maju Kuala Lumpur can draw considerable traffic and crowd. It is a plus point that Maju Kuala Lumpur is a transit-oriented development, with link-bridges to a KTM station and MRT station respectively. In March 2017, Maju Holdings Sdn Bhd has obtained the green light to build a KTM train station which will be connected to its shopping mall at the Maju Kuala Lumpur development in Sungai Besi, KL.
This offers added convenience for your short-term visitors, and of course, the constant traffic to the retail shops means that the retail component will not likely be a white elephant. Transit-oriented developments also mean that it is easy for you or your tenants to travel without the need to go through jams and possibly spend a considerable amount of time to look for parking.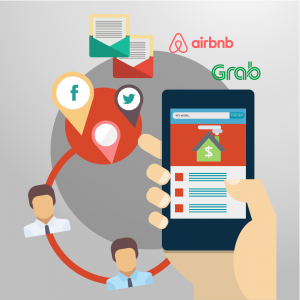 Community e-marketplaces such as the aforementioned brands are built to connect people. They use technology to give people what they want, when they want it. There is a growing community of e-users from a growing number of platform providers. Maju Kuala Lumpur also has a Purchaser App for its customers, which aims to inculcate an e-lifestyle and accommodate a growing e-community.
Inevitable changes and challenges
There are two types of change: incremental and disruptive. For companies to stand out and make a true difference in their respective industries, they have to be disruptive. For example, WhatsApp is an example of disruption as they made SMS and international calls quite obsolete (which are revenue sources for telcos).
These disruptive businesses typically offer services or products that are better and faster than the incumbents. Therefore, developers looking to get ahead of the competition have to think and dream big if they want to be disruptive.