Useful Info
8 ways Maju KL's mobile app will enhance residential living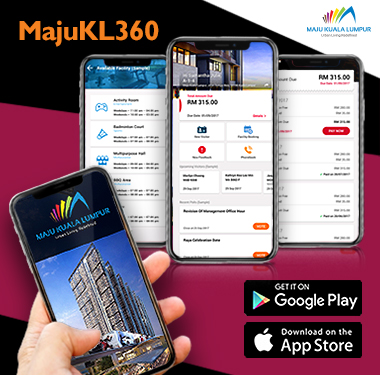 Promising the ultimate in convenience with seamless connectivity to various transportation means as well as a myriad of community facilities within reach, Maju Kuala Lumpur's loft apartment units are indeed the perfect dwelling for the ever-mobile modern urbanite. To top the icing on the cake, Maju Kuala Lumpur created a mobile app for its residents named MajuKL360.
The app is a community management platform which takes care of all the residents' community-living needs, from paying their housing management bills to booking of facilities and even visitors' registration. It is basically a virtual one-stop centre to all Maju Kuala Lumpur's residents' housing management needs.
The MajuKL360 app is now available at Apple Store and Google Play Store. It is free for all Maju Kuala Lumpur unit purchasers. Users only need to log in with their IC number and registered phone number to perform some of the following tasks – anytime, anywhere!
Here are 8 ways the app is going to make life much easier if you're a Maju Kuala Lumpur-er: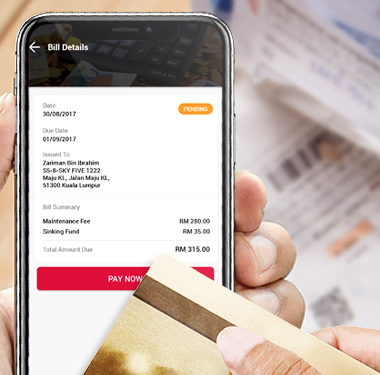 1. Pay monthly instalments and bills with ease
With just a few taps on your mobile phone, you can pay your monthly instalments in accordance to Maju Easy Payment Scheme (MEPS). In future, you will be able to pay the maintenance fee and sinking fund conveniently. You also need not worry about forgetting to pay as the due amount would be displayed on the Home Page of the app once you log in. You have the option to pay either through credit card, debit card or online banking.
---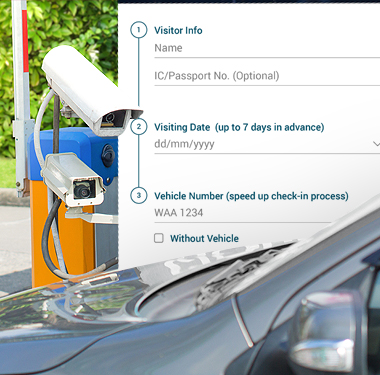 2. Register visitors conveniently*
You can register your visitors through the app up to 7 days in advance. Just key in your visitors' details, complete with their car registration number, to speed up the check-in process.
---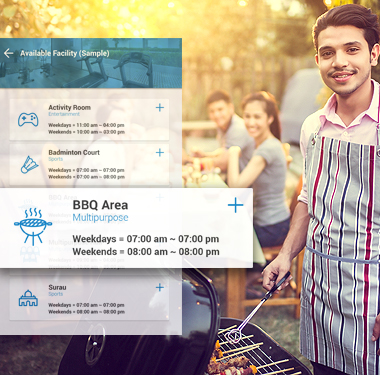 3. Book facilities seamlessly*
Planning to book the barbecue area for a party this weekend? Or the multi-purpose hall for a family function? Check if they're available via the app and book immediately. With the app, you can book all apartment facilities, minus the hassle of calling or walking to the management office.
---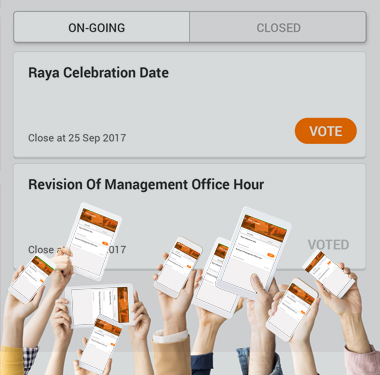 4. Let your voice be heard*
The app also has a "Polls" page where you can engage with the community by being a part of the decision-making process for housing or community matters. Be it voting for the next open house celebration date or a change in management office hours, you get your say. Just cast your vote via the MajuKL360 app!
---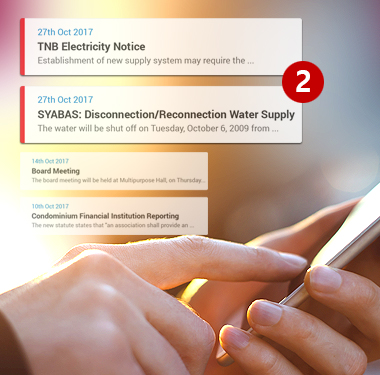 5. Stay updated
Get notifications on site development progress as well as other important updates and announcements by the management. Whether it is notices on electricity and water supply or announcements on upcoming Resident's Association Board Meetings, you'll be notified. This allows you to make the necessary arrangements beforehand.
---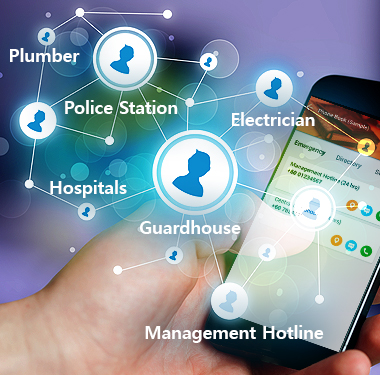 6. Connect easily*
The "Phone Book" feature connects you directly to essential contacts. In case of any emergency, you can call the Management Hotline or Central Guardhouse number available 24 hours, directly from the MajuKL360 app. Not only that, other essential contacts such as the nearest police station, hospitals, plumber, electrician, and so on are also listed in the app.
---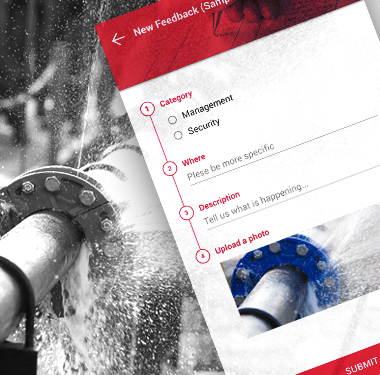 7. Instant feedback
The app also allows you to instantly send feedback on housing-related issues. If you notice any piping leakage at any of the common areas, just snap a photo of it via the app's "Feedback" page and submit it on the spot.
---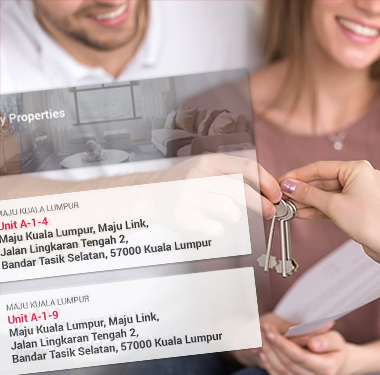 8. Property listing
If you're an investor, the app would make it easier to manage your rentals as you'll be able to link all the apartment units you own into one account. Simply switch between the units to check for notifications, updates on billing and so on.